3 Ways to Use An ADU/Guesthouse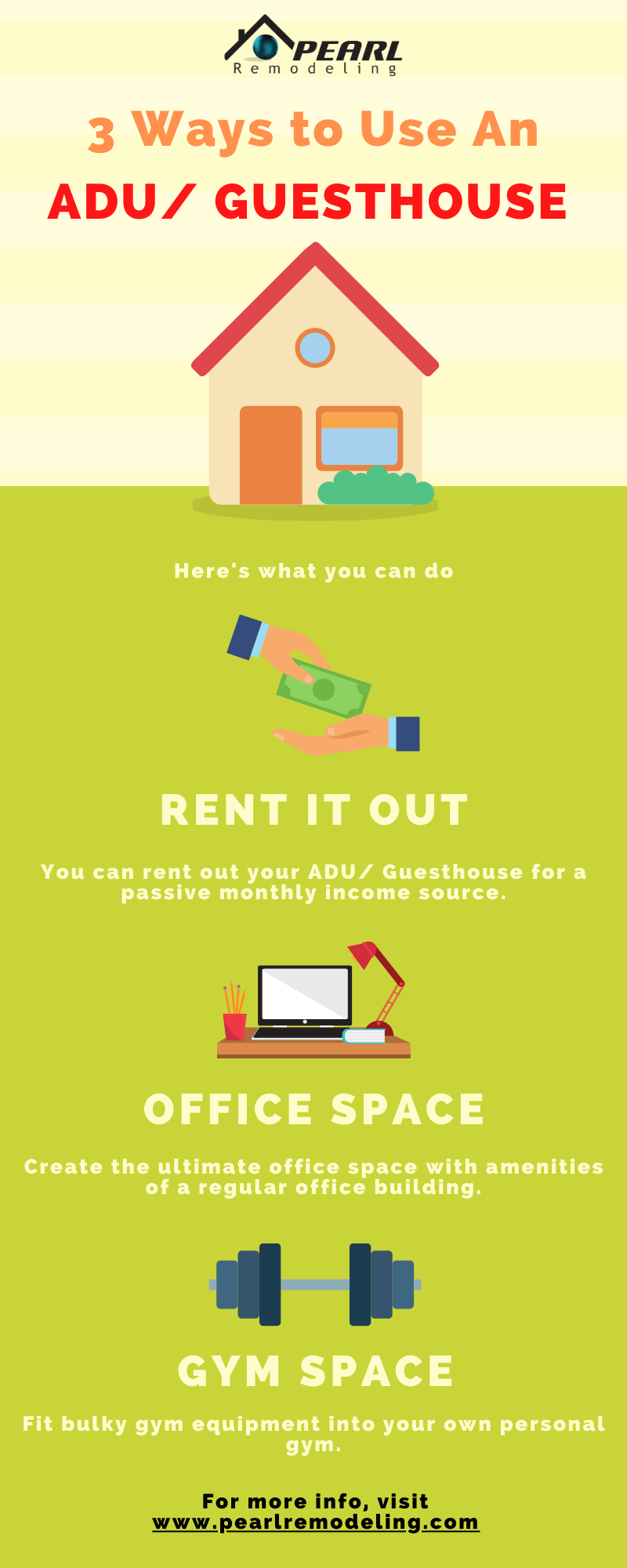 Sep 18, 2020
1. Rent It Out
Once completed, you can legally rent out your ADU to anyone in Los Angeles, (of course check your local laws and regulations to ensure compliance). ADU's can have a full bathroom with a shower, tub, vanity, sink, and toilet. Additionally, a spacious bedroom with a walk-in closet can be built. Ultimately, a custom kitchenette with modern appliances, countertops, and a sink. Renting out your ADU will help you attain a passive monthly income. In the long run, you will gain back your investment plus more.

2. Create an Office Space
In the age of COVID-19, working at home has now become the new normal. For some, people need full office space to fully work productively. An ADU with multiple amenities can replace going to the office. We can build a custom built-in bookcase, desk, and shelves. The possibilities for a private office are endless. You can add a restroom, choose any type of flooring, windows, and layouts that work for your office space. Creating a new space solely for your office will help you work productively in the comfort of your home.
3. Build Your Private Gym Space
Similarly, COVID-19 has shutdown local gyms in the area, and the future of gyms has forever changed. As a proactive measure to keep your active fitness lifestyle, you can use an ADU as your private gym. We helped past clients convert their old detached garage into a gym with a fully functioning bathroom. A spacious layout, ductless air conditioner, bathroom, and special flooring are some qualities a gym should have. Concrete flooring or epoxy coated floors are perfect for gyms. Bright recessed lights, large mirrors, and large windows are a perfect touch as well. We can help you create a perfect gym oasis where you can grind in peace.