5 Best Places to See Holiday Lights in Los Angeles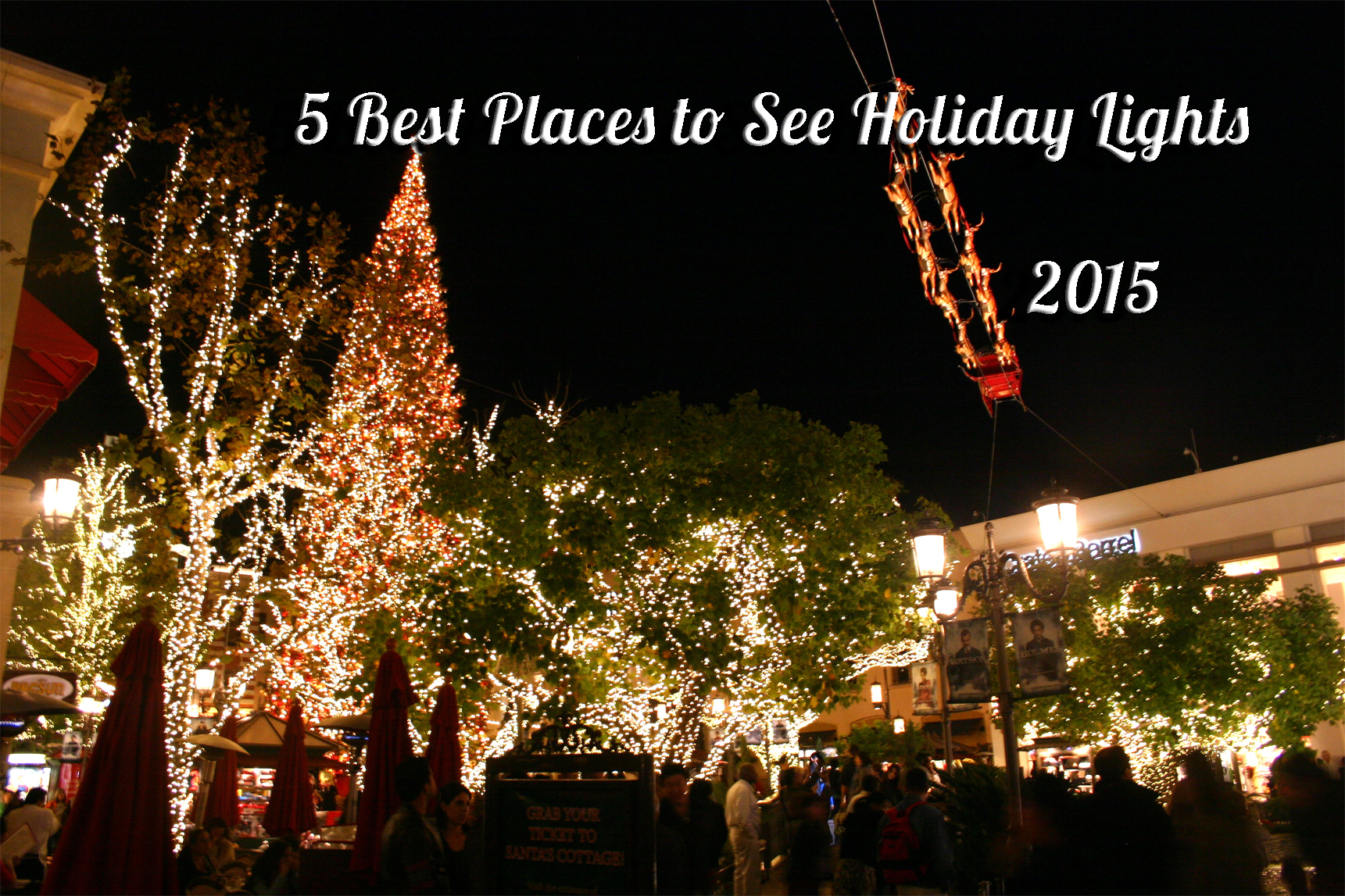 Nov 27, 2015
After a 5 year hiatus, DWP is back with its annual festival of lights, and this year promises to be absolutely spectacular, Usually held in Griffith Park, this year the lights will be held at the LA zoo. The park will be open late and promises to be a beautiful spectacle which includes 3-d holograms, moving light displays, and the iconing tunnel of lights which was made famous by the days of DWP at griffith Park. 
The event will be held from November 27th, to January 3rd, with a discount for buying them from the LA zoo website.
Without question, the undisputed lights kind in LA is Disney. With a budget that would make Mickey Mouse blush, Disney goes no holds barred into 2015. The spectacular light displays can be seen all through the adventure park, and will be on display until January 6th. This option is a bit pricey, but the lights are truly breath taking. 
(Pro-tip: avoid incredibly costly hotels and look around the area for other hotels which arent technically part of the disney resorts. You can often find rooms just outside Disney limits for 1/3 the price, and there are always buses which take tourists from around the area into the parks)
If you dont mind the drive, the Newport Beach Parade of Lights is truly a beautiful family experience. Each year, a myriad of boats decorate with jaw-dropping lights, and move around the harbor. The shows start on December 4th and run through January 3rd. You can see beautiful bay side homes all lit to the T, and the Christmas Parade is definitely worth seeing. They are currently running a special promotion: $18 special for a holiday lights cruise! 
Although their tree lighting ceremony has already passed, there is still plenty of time to see the stunning lights put on by The Grove in LA. The Grove has good shopping, and family friendly stores which make viewing the light displays all the better. Accomplish holiday shopping while your little one is dazzled by the lights. Stop and have some holiday treats at one of the many dessert and candy shops in the grove, or even meet Santa!
Known for its high fashion outlets, fine dining, and extravegant hotels, Rodeo Drive is one of the most iconic places in Los Angeles. They do not disappoint with their incredible holiday light decorations which transform the already beautiful city streets into a winter wonderland. Of course- walking the area is absolutely free- but the ample dining and incredible window shopping may be hard to resist.
You can get more information about any of these events or areas by clicking the links above, and to stay up to date with happenings and events in Los Angeles, you can always check out LA Weekly
. Enjoy the Holiday Season!